46th ANNUAL BLESSING OF THE FLEET
SUNDAY, MARCH 14, 2010
MARINERS' CHURCH OF DETROIT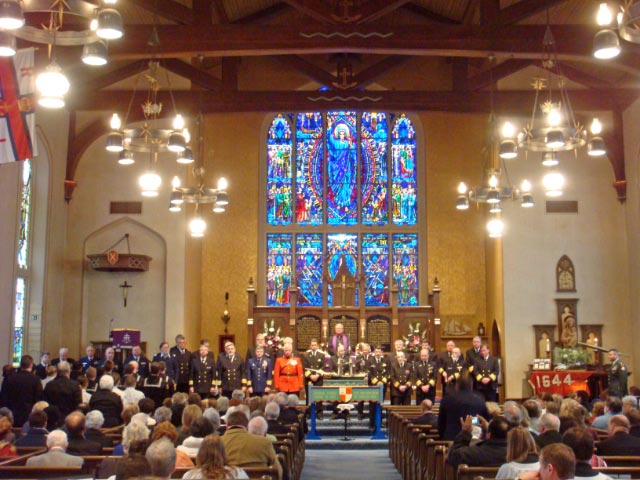 Honor Guard of I.S.M.A. members and military personnel assembled in the Sanctuary.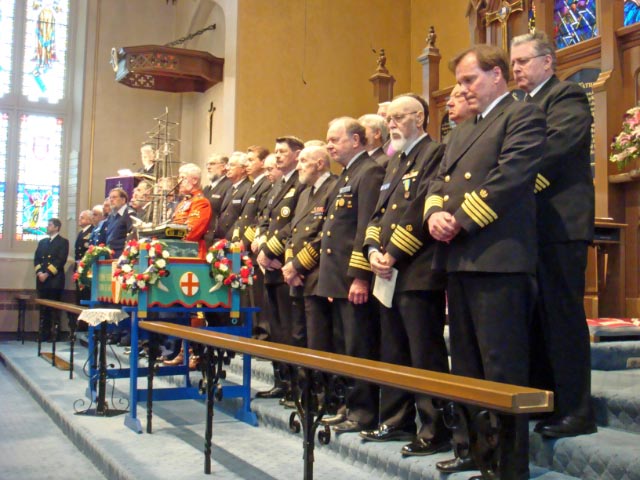 Former Cleveland-Cliffs Captain "Heavy Weather Harry" Anderson can be seen
in the center of the front row. Captain Anderson, a member of Cleveland
Lodge No. 4, celebrated his 100th birthday in October of 2009.
(Newspaper Story)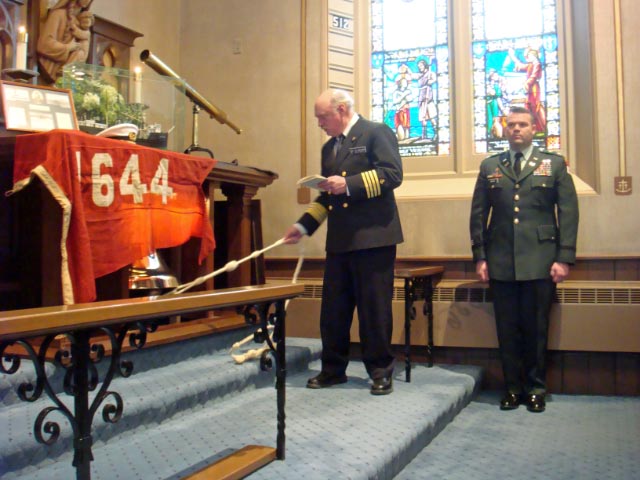 I.S.M.A. Grand President Captain Edward J. Morris tolls the bell in memory
of mariners who passed away during the past year.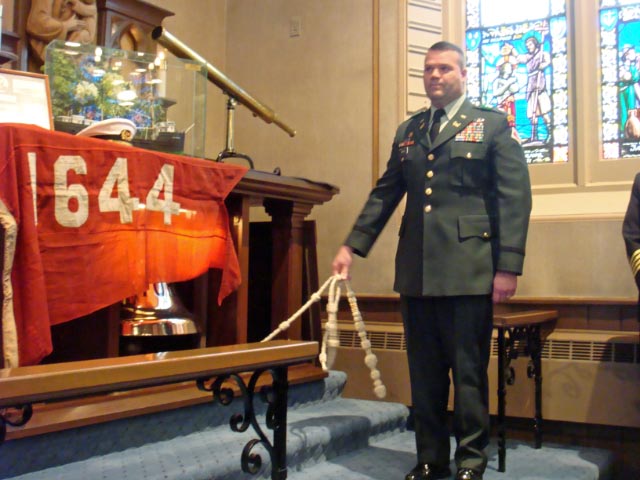 Lt. Col. James B. Davis, Commander of the United States Army Corps of Engineers,
Detroit District, tolls the bell for the military personnel who have sacrificed their
lives to gain and maintain liberty and justice for all.
Copyright © 2010 International Ship Masters' Association Detroit Lodge No. 7, Inc.
All Rights Reserved