On Saturday, February 15, 2014, Lodge member Capt. Luke Clyburn was awarded the Chairman's Medal
by the United States Naval Sea Cadet program, headquartered in Washington, DC.

The chairman's medal is the highest award that may be bestowed on an individual
and is approved by the national chairman.

The Chairman's Medal recognizes sustained distinguished service/support on the part of individuals
meeting such criteria as may be established by the National Chairman.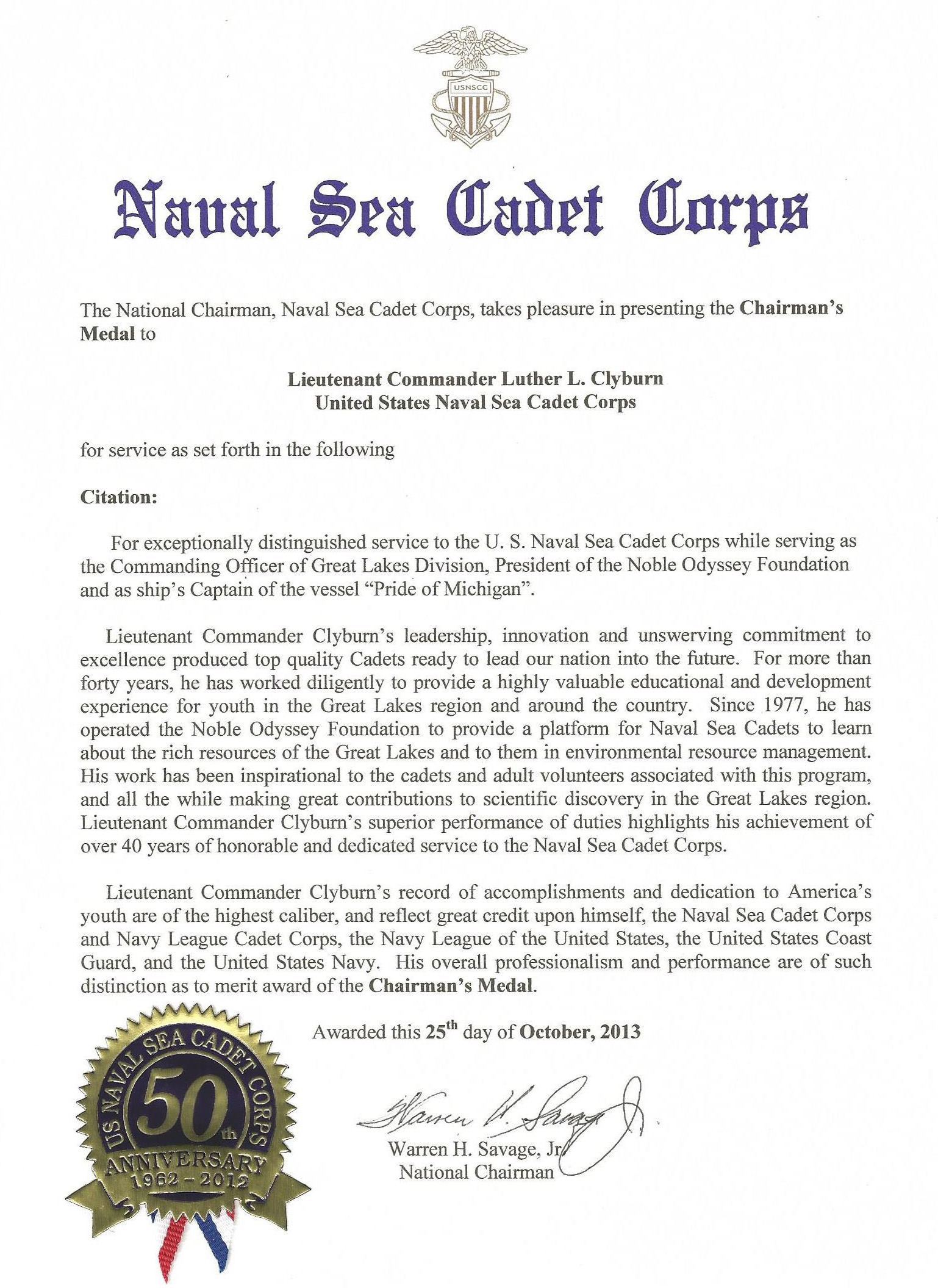 The award was presented at the Annual Inspection of the Great Lakes Division, US Naval Sea Cadets
by Great Lakes Regional Director LCDR Kevin MacFarland.