Lodge member Gerry Folgmann passed away from congestive heart failure on Friday, January 4, 2013 at St. Mary Mercy Hospital in Livonia. Born in Detroit on July 27, 1927, he was 85 years of age. Gerry was a 1945 graduate of Cooley High School. He served in the United States Navy towards the end of WWII.

A resident of Livonia, Gerry was a licensed electrician with International Brotherhood of Electrical Workers Local 58 for 55 years. After retiring he worked part time as an inspector for the City of Southfield, MI. For many years he was a member of the Century Boat Club, and was often seen at the antique boat exhibit at the Detroit Boat Show. After joining the lodge he volunteered to work the Dossin Museum exhibit at the Boat Show, and refurbished some early electrical motors for the museum. As a skilled electrician, he was instrumental in restoring the electrical systems on the J.W. Westcott II during its refurbishment following the tragic sinking of the mailboat in 2001. He also shared his talents aboard other vessels in the Detroit area, including the Bob-Lo steamer Columbia, and the M/V Friendship. He joined Detroit Lodge No. 7 on January 6, 2003 and was just 2 days shy of his 10th anniversary as a member of Detroit Lodge No. 7 when he passed away.

He is survived by his wife of 64 years, Joyce, as well as five children and two grandchildren.

Funeral services were held on January 7, 2007 at the L.J. Griffin Funeral Home in Westland, Michigan.

The funeral home obituary and on-line guest book can be viewed by clicking
HERE
.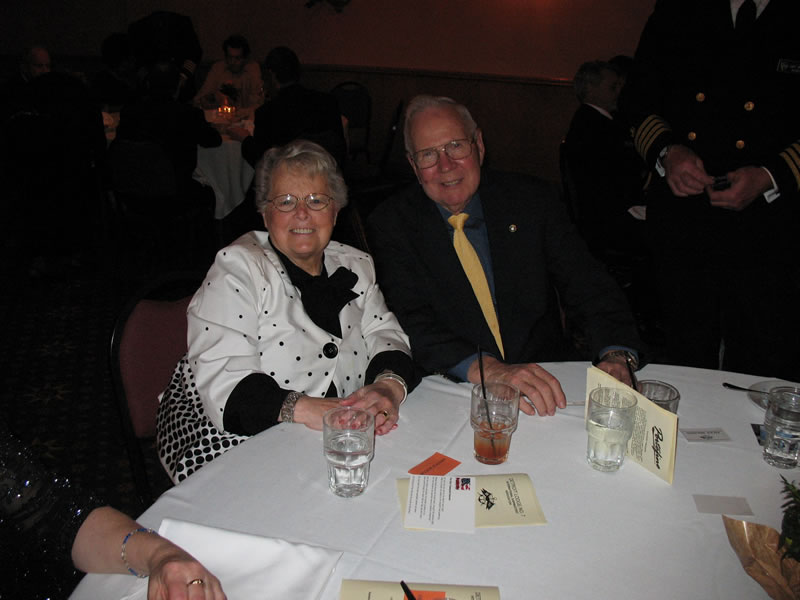 Joyce & Gerry Folgmann at the 2009 Lodge Dinner Dance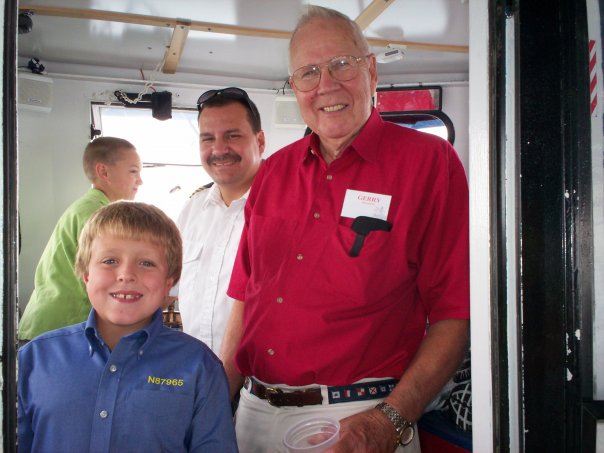 Gerry with Capt. Sam Buchanan aboard the
M/V Friendship
for Gerry's 80th Birthday Party