Capt. Warren F. Fuller
Recipient of Lewis Ludington Award - 2012
Lodge member Warren Fuller passed away on Monday, January 26, 2015 at the age of 95.
Warren was born on March, 1, 1919 in Jeddo, Michigan, the son of Floyd and Estella Fuller. Raised on a farm, in later years he also worked as a draftsman and tool-and-die maker.
Warren began his sailing career with the Wyandotte Transportation Company. According to the May 1941 issue of the Lake Carriers Bulletin, he received his original navigation license in early 1941 at the LCA Winter Navigation School. He then served as deck officer for the Wyandotte Transportation Company aboard the Steamers Conneaut and Wyandotte. After a few years, he left Wyandotte Transportation and began working for Frank Becker Towing aboard the tug B.H. Becker, which was on a steady run hauling cement clinker from Port Huron to Detroit. Later, he and his wife Anita founded the Fuller Marine Towing Company. One of his tugs, the Bonanka, was named after his three daughters, Bonnie, Nancy and Kathy. Bonanka was the former U.S. Army Corps of Engineers tug Quintus, which Warren sold to Keith Malcolm after several years of ownership.

In 1964, Warren sold Fuller Marine to one of his employees, Bill Hoey, who then founded Gaelic Tugboat Company.
One notable event of Frank's career occurred on the evening of July 30, 1962 while he was captain of the tug
B.H. Becker.
While downbound near the Ambassador Bridge pushing the barge
ABL-502
loaded with cement clinker, the tow collided with the British-flag
Montrose
which had just departed Detroit Harbor Terminals. There was no loss of life, however the
Montrose
sank and remained partially submerged until removed by salvage crews 101 days later. The U.S. Coast Guard later cleared Captain Fuller of any wrongdoing in the incident. The
Detroit News
reported that the
Montrose
was the first British ship to be sunk in American waters since the war of 1812.
Warren joined Detroit Lodge No. 7 on March 1, 1960 and remained a loyal member of the lodge for over 54 years. He enjoyed receiving mail from the lodge and all the issues of ISMALetter. He was especially honored to receive the Capt. Lewis
Ludington Award in 2012.
Warren and his wife Anita loved to travel. Before and after retirement, they packed a camper, fifth-wheeler or motor home and just took off, visiting all 50 states, including three trips on the Alcan Highway to Alaska. They were "snowbirds" who retired permanently to Tucson in 1990.
Warren was preceded in death by his wife Anita, who died in 2008. He is survived by 7 children, 13 grandchildren and 22 great-grandchildren.
Condolences may be sent to the family c/o his daughter, Diana Gertz, 2240 S. Double O Place, Tucson, AZ 85713.
The newspaper obituary and on-line guest book can be viewed by clicking
HERE
.
For more details about the
Montrose
incident,
click here
.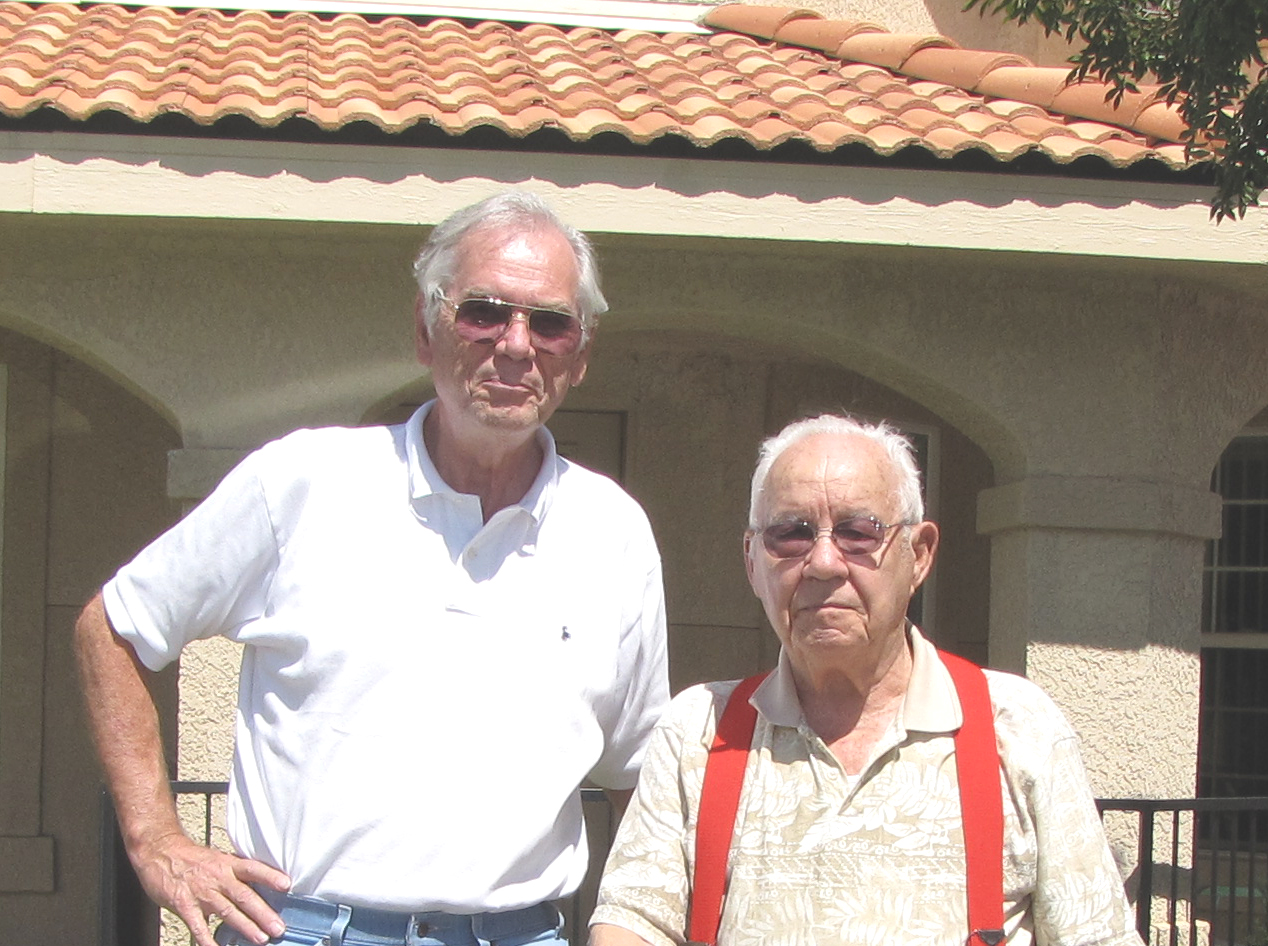 Past Grand President Bill Hoey (Left) and Warren Fuller in the summer of 2009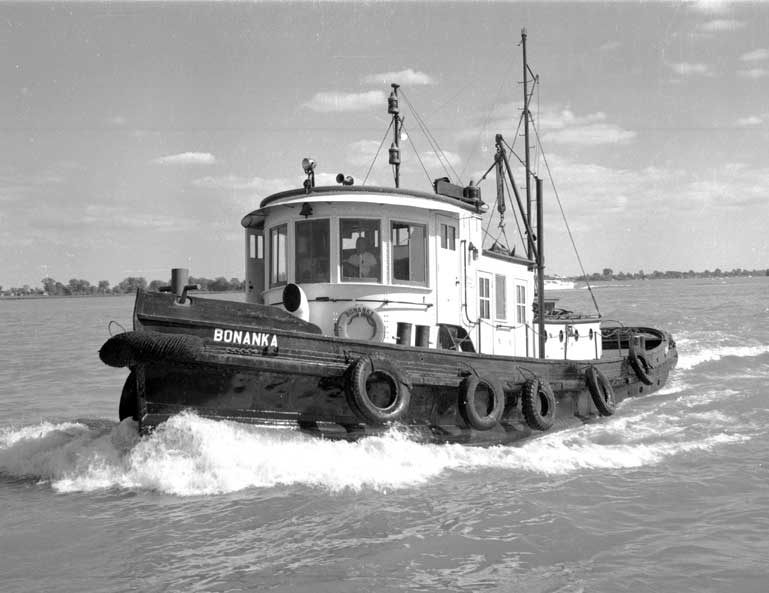 Tug
Bonanka
(ex-Army Corps of Engineers tug Quintus) in 1961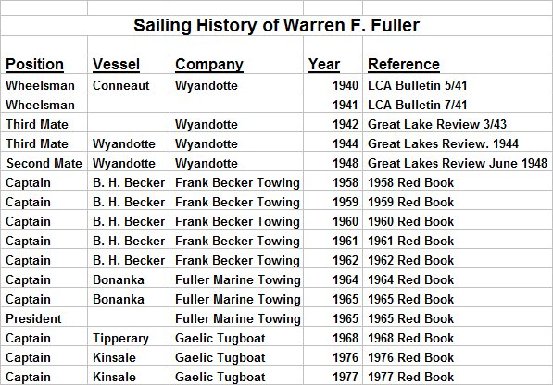 - Thanks to Dr. Russ Plumb for compiling the above information