Copyright © 2009 International Ship Masters' Association Detroit Lodge No. 7, Inc.
All Rights Reserved
Lodge Member Bill Hoey recently visited Tucson, Arizona and met with lodge member Warren Fuller, who turned 90 years old this spring. Warren is living in Green Valley, Arizona with his daughter, Cathy.

Bill reports that Warren is doing quite well, and getting around with a cane. He frequently drives to the Cow Palace restaurant in Amado, Arizona, which is where he met Bill and Katy Hoey for lunch. They had a long talk about the old days at the Frank Becker Towing Company, where Warren was the Captain of the tug B.H. BECKER for many years.

Warren also served as a deck officer for the Wyandotte Transportation Company aboard the Str. CONNEAUT, and he owned the tug BONANKA. The BONANKA was named after his three daughters, Bonnie, Nancy and Kathy. BONANKA was the former U.S. Army Corps of Engineers tug QUINTUS, which Warren sold to Keith Malcolm after several years of ownership.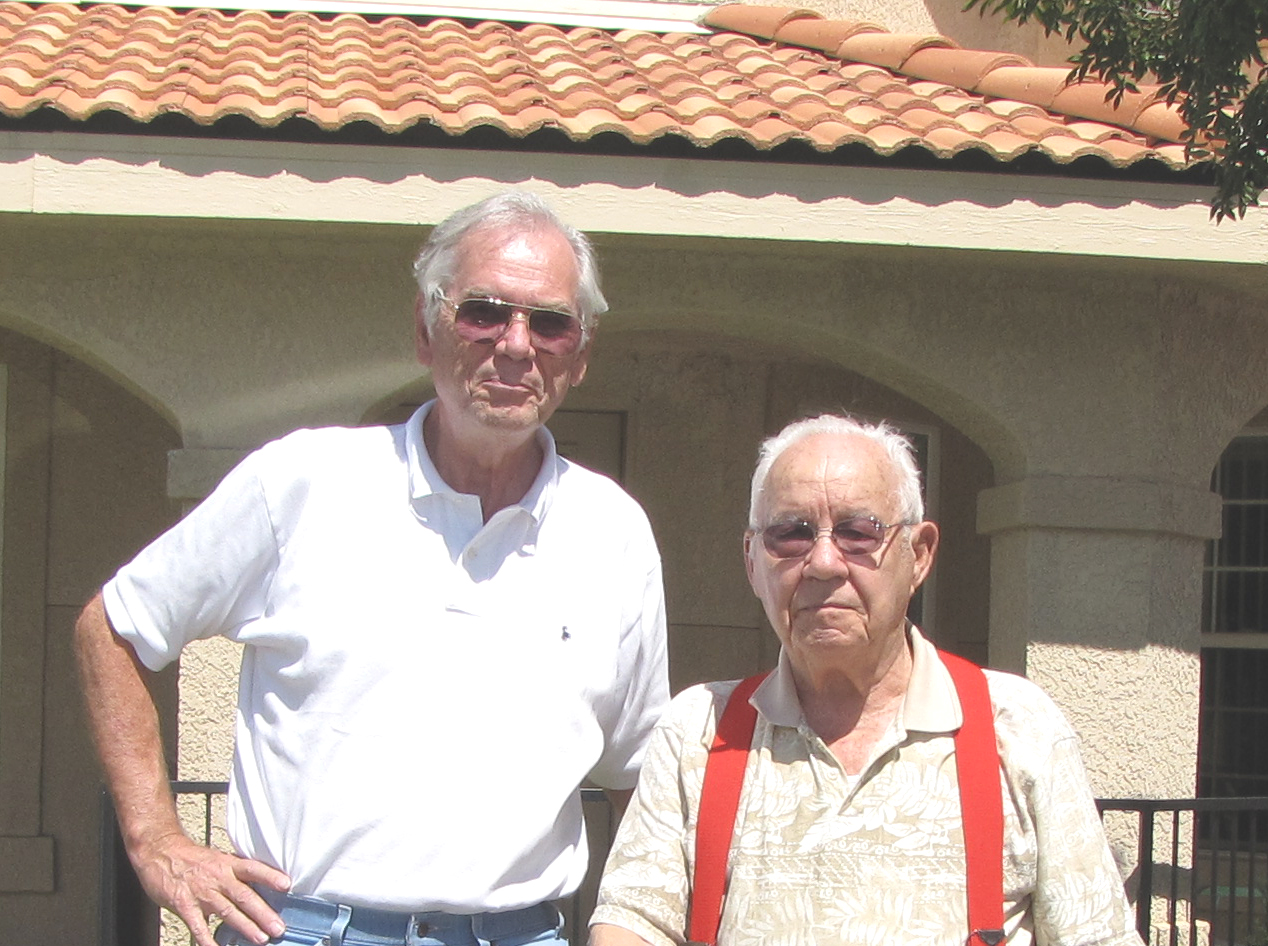 BILL HOEY & WARREN FULLER - SUMMER 2009